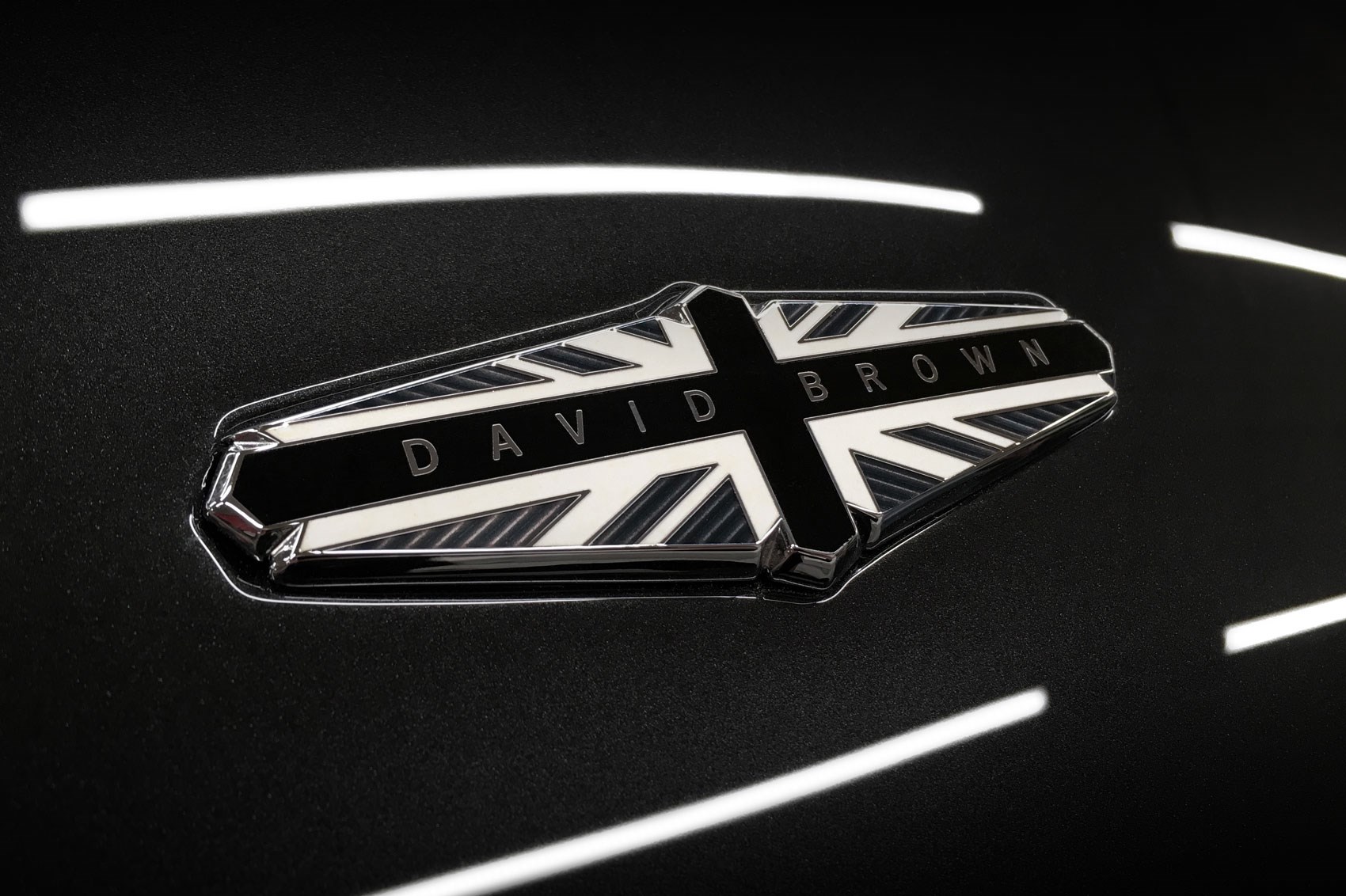 First there was the Speedback GT, then there was the Mini Remastered. Now, David Brown Automotive has teased a new hand-built car, which it says will be a 'high performance Grand Tourer.'
We'll see the new creation in the metal at the 2018 Geneva motor show, where DBA will pull the covers off during their press conference at 10:45 on Tuesday 6 March.
We don't know much about the new car just yet, but David Brown Automotive calls it a 'Grand Tourer', in a similar vein to the XK-based Speedback GT.
Our only visual aid is this one image of a badge, which shows off a monochrome enamel badge, which apparently 'hints at a more aggressive design language'.
The new hand-crafted car will be built alongside the brand's other models and will have 'unprecedented levels of performance, according to the company's boss, David Brown.
'This is something that we've been looking forward to doing since launching Speedback GT and I can't wait to reveal more. The car brings yet another exciting opportunity for our company,' he added.
We'll have to wait and see what David Brown Automotive has cooked up next.
source : carmagazine.co.uk