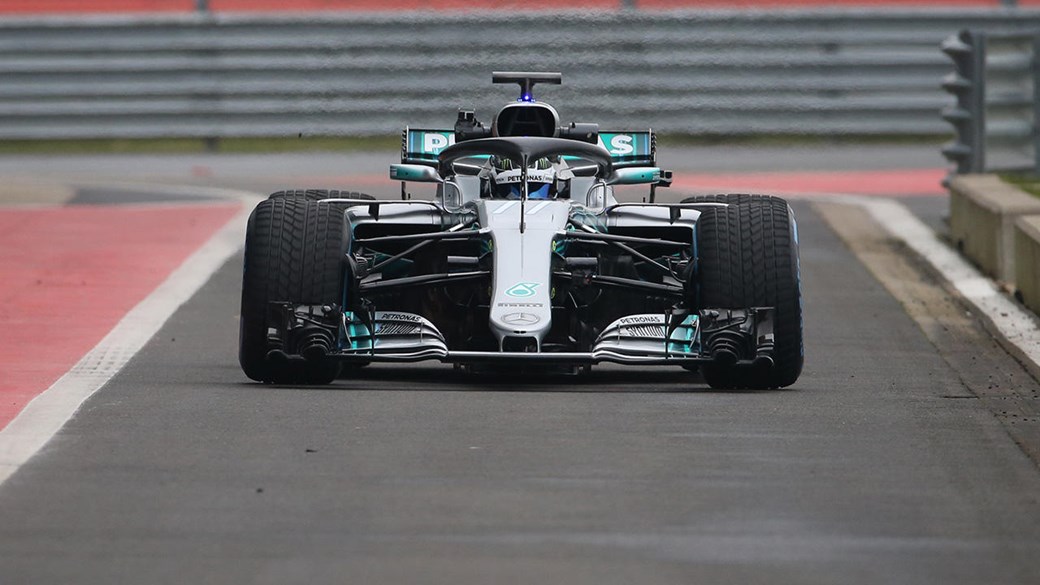 ► Hamilton, Vettel going for fifth world title
► No shark fins, but new Halo device added
► Racing starts in two weeks
The second bout of testing is over, and now we're just two weeks from the first race of the 2018 Formula One championship. We've now seen every car on track, and after analyzing thousands of laps around the new Barcelona GP circuit, we even have a very rough picture of what the field could be like this year, too.
So which teams are looking forward to the season-opener in Melbourne, and which teams are hoping for a little more time to prepare? Read our team by team overview of testing to find out. And after that, take a look at all the key dates and times for the Australian Grand Prix.
F1 2018: testing recap
After a combined 37,138km of pre-season testing, the teams are now crunching numbers and working out just how competitive they are – and what they can do to be even faster. Testing isn't like a normal weekend, as each team worksthrough different programs with different fuel loads and settings – but we can still but a very rough from guide from the times we've seen over the last two weeks.
So far, it looks like Mercedes are in front, despite not setting the fastest lap of either session. With all the quick lap times roughly corrected, taking into account the compound of tyres they were set on, the Silver Arrows look to be in front with Red Bull and Ferrari battling behind. As for race pace? It looks like Mercedes hold more of an advantage there, but we'll find out if that's true come Melbourne.
After that, Renault appears to be leading a densely-packed midfield, with Williams, Force India and wildcards McLaren still in the mix.
Okay, so when is the Australian Grand Prix?
The first round of the season takes place between Thursday March 22 and Sunday 25 March. Qualifying will take place on the Saturday at 6:00am UK time while the race will take place the next day at the slightly later time of 6:10am.
F1 2018: the new cars
Mercedes-AMG F1 W09
Mercedes has unveiled the car it hopes will take its fifth straight drivers' and constructors' championships. Called the Mercedes-AMG F1 W09 EQ Power+, the new car looks a lot like last year's W08 – apart from the addition of a Halo and the removal of the shark fin. However, that's no surprise, as Mercedes has said it's more of an evolution of last year's car than anything else.
It's no secret that last year's Mercedes F1 car was fast, but often considered a 'diva' when it came to certain tracks. While the fastest car over the whole year, the W08 proved troublesome to set up in the first half of 2017 – and the 2018 car tries to fix most of these problems.
While other teams have gone far more extreme, it's important to remember that Mercedes had the fastest car in 2014 to 2017 - so there's no need for a dramatic overhaul.
Ferrari SF71H
Ferrari put up a decent challenge to Mercedes for most of 2017, but towards the end of the year, reliability woes and poor decision-making cost Vettel and the Scuderia both championships.
However, the Ferrari didn't exactly lack pace – and the 2018 car looks like a menacing step forward. Unveiled on the very same day as the Mercedes, the new Ferrari features an evolution of last year's innovative sidepod layout that has been copied by most teams this year – apart from title rivals Mercedes.
Ferrari are hoping to take a championship for the first time since 2007 – and it's quietly confident: 'We can already see significant signs of change when it comes to the team's production capacity,' said team president and CEO Sergio Marchionne. 'The important thing is to start 2018 with all this expertise and experience and to manage this organisation. I have no doubt that we will be competitive.'
The Ferrari SF71H certainly looks faster, but we'll know if it goes as good as it looks come Melbourne.
McLaren-Renault MCL33
The first car of the new McLaren-Renault partnership, the MCL33 carries the hopes of double-world champion Fernando Alonso and Stoffel Vandoorne.
The car also comes with great expectations, because for the last few years McLaren have claimed to have a great chassis, but one let down by an underpowered Honda engine. For the last few seasons we've seen the Renault do great things in the back of a Red Bull, and that means there'll be no excuse for McLaren this year.
As for the car? Due to a lack of sponsors, McLaren had the scope to listen to fans and bring back a classic Papaya orange livery – and it looks fantastic. If anything, the new design apes that of Alonso's Indycar last year, and that's no bad thing.
Aston Martin Red Bull Racing RB14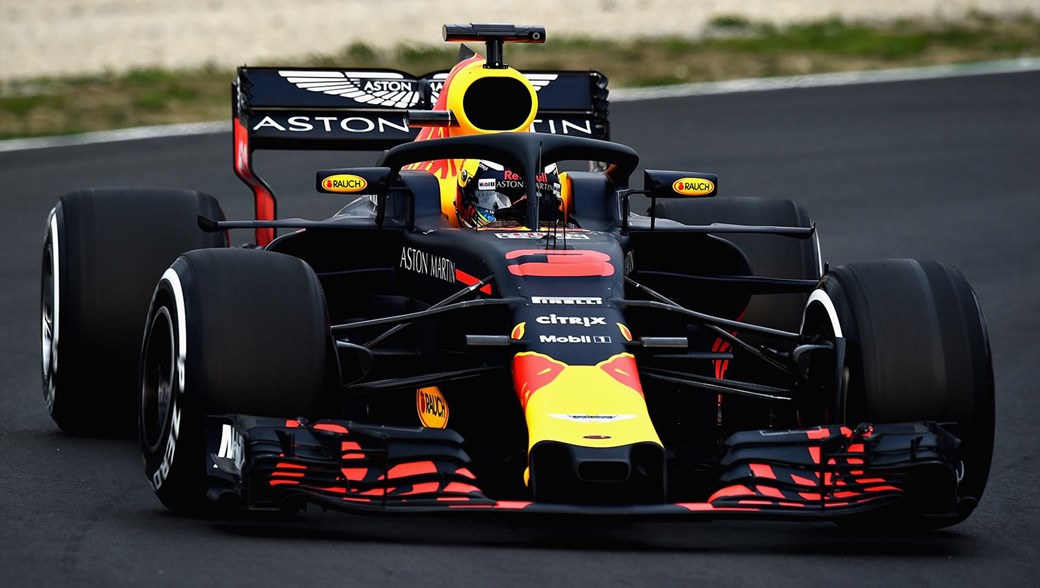 Called the RB14, the new Red Bull will be driven by Max Verstappen and Daniel Ricciardo, and represents one of earliest launches ever from the Milton Keynes-based team. Often, the team would only unveil its car on the morning of Barcelona testing.
source : carmagazine.co.uk