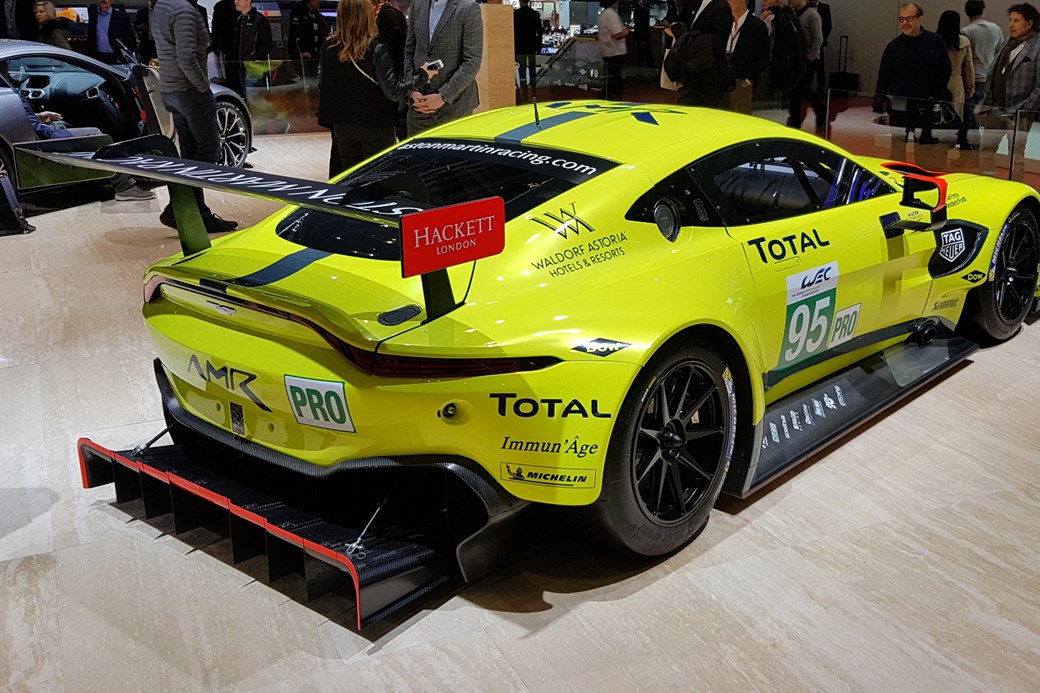 More info on Aston Martin Valkyrie
► The wildest wings and aero
► Big spoilers aplenty at Geneva
► Our guide to the biggest aero mods
If there was one rich vein of curiosity we noticed at the 2018 Geneva motor show, it was that massive aerodynamic wings are more popular than ever as the latest racing tech filters through the car industry. Recession? What recession...
It seemed like everyone was out to win at wings, from niche hypercar builders like Techrules to outlandish tuners like Liberty Walk, including many mainstream car makers along the way. This year we've seen genuine technological advancement too - in particular with the Zenvo TSR-S and its patent-pending idea for a wing that moves in two axes for better downforce distribution over the rear axle. It's clever stuff, explained in full here.
Anyway, we digress. Here are our picks of the downforce-developing denizens from this year's show:
Aston Martin AMR Vantage GTE
Aston Martin AMR Vantage GTE
With victory in the World Endurance Championship (WEC) in its sights, this Vantage is going to need all the aero it can get. Find out whether this wing will cut it at the car's race debut at Spa in May 2018.
Liberty Walk's Nissan GT-R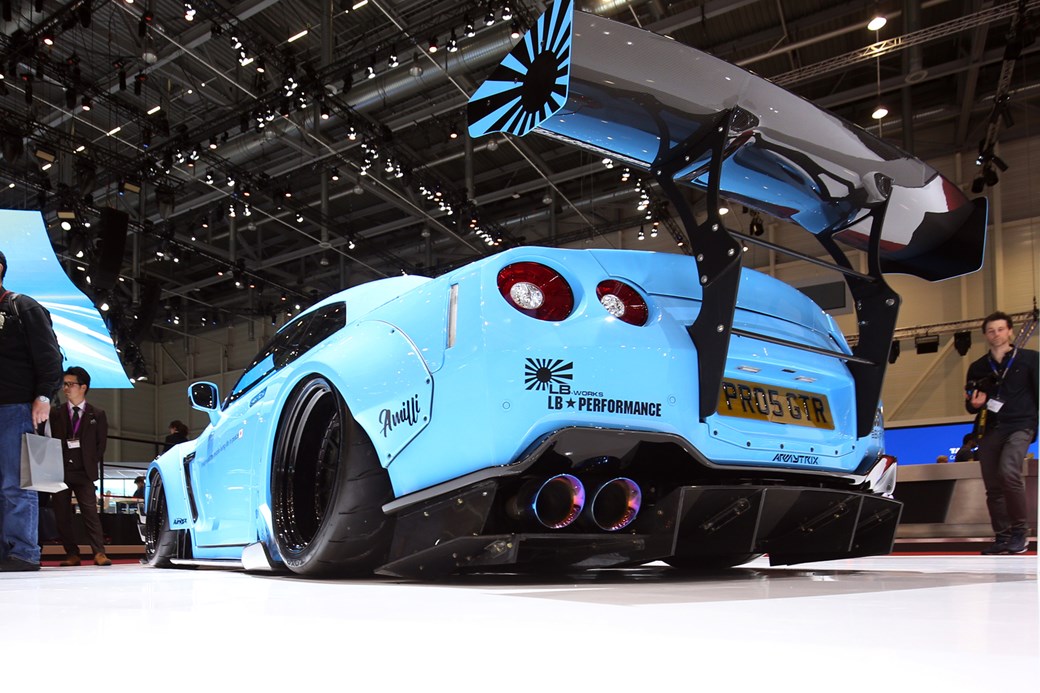 Possibly among the most striking wings - especially from this angle - was bolted to Liberty Walk's GT-R. With many owners of tuned R35s boasting over 2000bhp from their boosted engines, more downforce will probably come in quite handy.
Pininfarina H2 Speed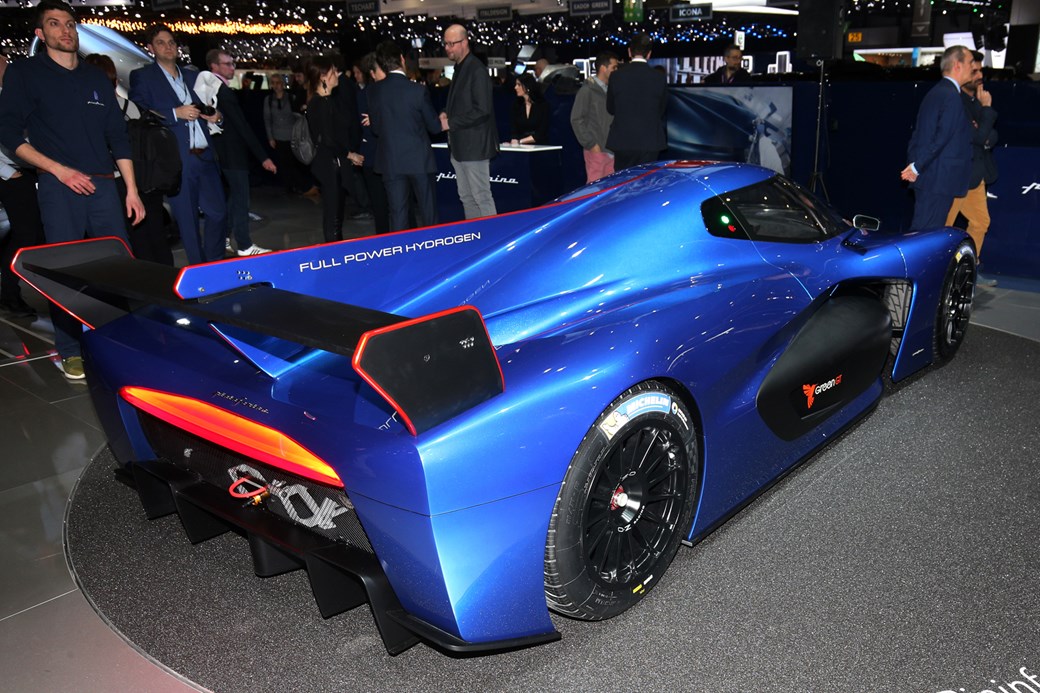 A concept styled by Italians with Hong Kong-led engineering, the H2 Speed was originally launched as a concept back at the 2016 Geneva show. This time around it's confirmed as a limited-run 12-unit production model, retaining its electric fuel cell powertrain. It's here, however, because of its LMP1 looks and in particular that terrific wing.
Cupra E-Racer
source : carmagazine.co.uk